Whisky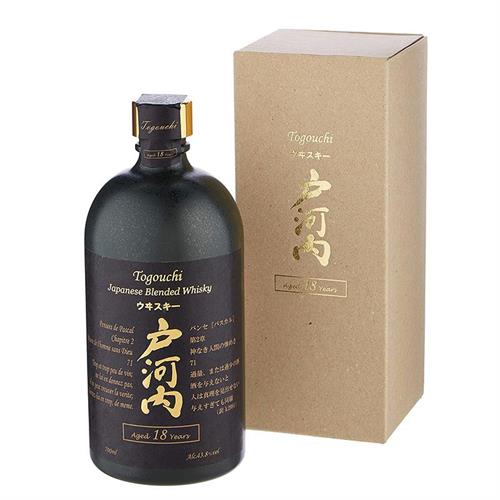 Togouchi 18 Years Old
Whisky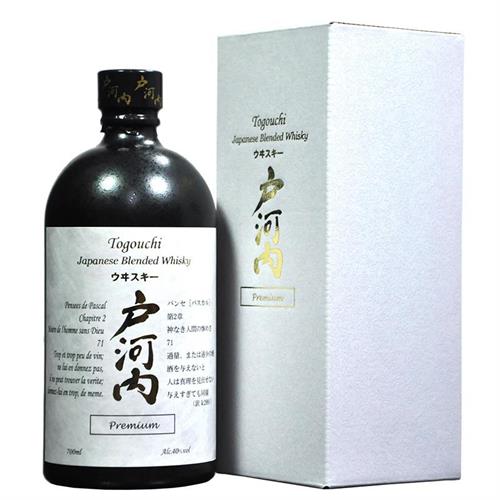 Togouchi Premium Blended
Whisky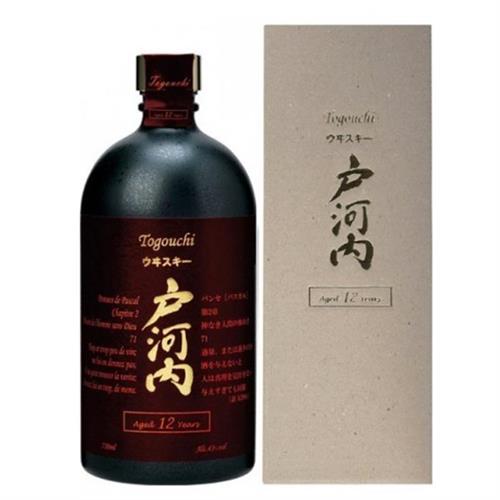 Togouchi 12 Years Old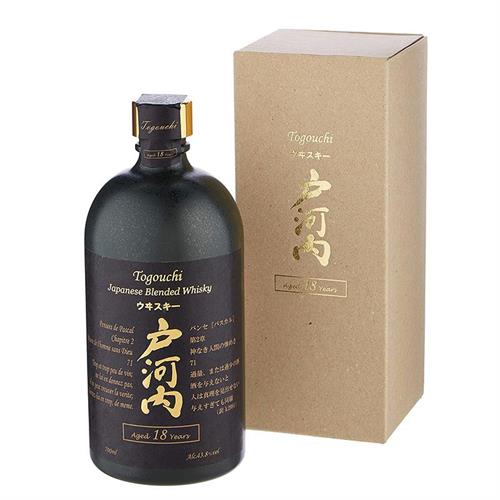 Whisky
Togouchi 18 Years Old
Founded near the city of Hiroshima, the Chugoku Jozo distillery has been producing spirits since 1918 (mainly sake and shochu). In 1990 the distillery decided to enter the world of whiskey with the production of Togouchi. Togouchi Japanese Blended Whiskey is a blended whiskey created from a blend of single malt from Scotland and wheat whiskey from Canada, these different spirits have been married and aged for about 8 years in ex-sherry oak barrels. The maturation of this whiskey takes place in an old unused railway tunnel where the temperature and humidity are stable throughout the year.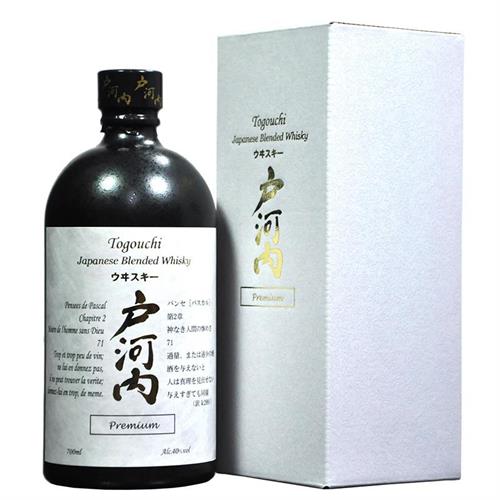 Whisky
Togouchi Premium Blended
Amber color. Soft and sweet scent, with intense notes of vanilla, corn and velvety sugar, complete with lighter notes of sherry, spices and caramel. Delicate taste, with notes of corn, caramel, white pepper and finally a light bitter aftertaste of caramelized sugar.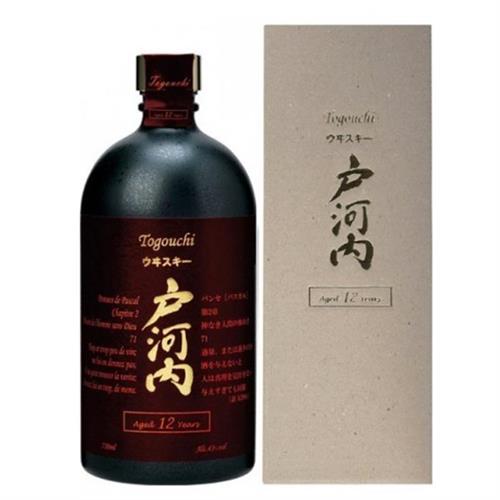 Whisky
Togouchi 12 Years Old
Intense amber color. A provocative scent with notes of green apple, lemon rind, and a slight smell of peat smoke. Fruity taste, with notes of green apple, citrus, marzipan and hints of grass. Medium length finish, with persistent sweetness.