Champagne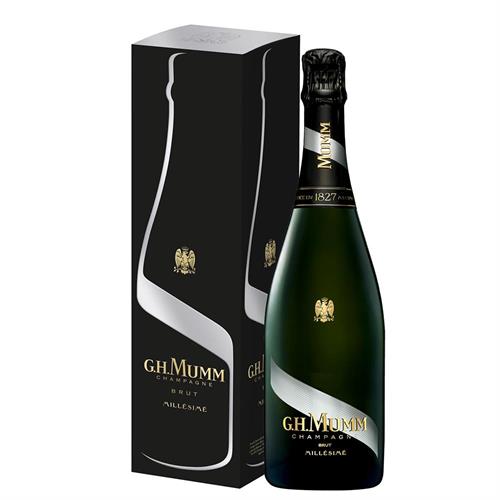 G.H. Mumm Millesimè 2013
Champagne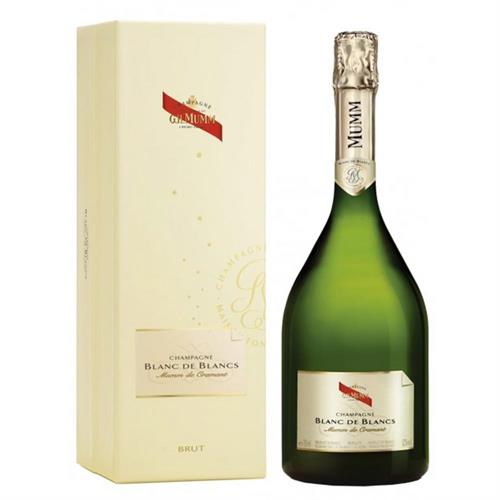 G.H. Mumm Blanc de Blancs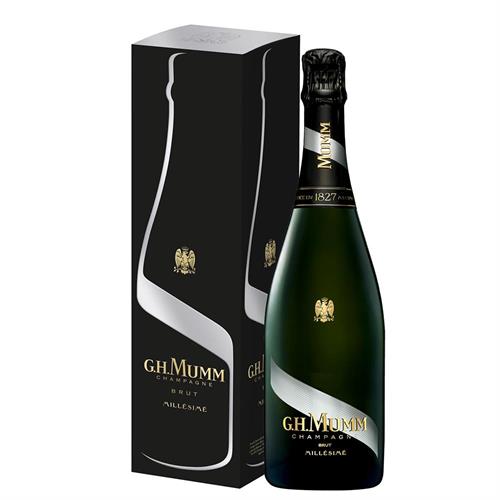 Champagne
G.H. Mumm Millesimè 2013
The Millesimato, Champagne Millésime of the famous and prestigious winery G. H. Mumm, adorned with the red ribbon that distinguishes its elegance and refinement, traces the beautiful history and tradition celebrating a great year, full of successes and emotions. The Birth of the Champagne Millésime GHMUMM is experienced both by the Winery and by the entire team, as a moment of great concentration and attention, a prelude to an infinite emotion and feeling of belonging that has allowed the Maison itself to become famous throughout the world. Joy and responsibility at the same time. Every Cuvée Millesimato respects the style of the Maison while expressing the singularity and the peculiar characteristic of each vintage of reference, always exceptional.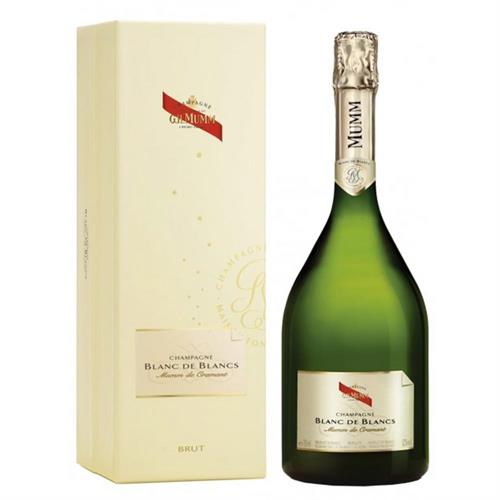 Champagne
G.H. Mumm Blanc de Blancs
The renowned Champagne Blanc De Blancs of the highly prized G.H. Mumm is undoubtedly a singular cuvée wine. Since 1882 the Maison G.H.MUMM has been buying vineyards in Cramant, one of the most beautiful "cru" of the Côte des Blancs. Its chalky soil that characterizes this area is absolutely favorable for the cultivation of the chardonnay vines. So fine vines that deserve to be vinified separately. Mono-vine, single-territory, the cuvée has been reserved for a long time to the friends of the maison, according to the dictates of the know-how of the time, it was delivered by hand, accompanied by a carefully folded business card. The name, the old-fashioned bottle, the folded corner label. Everything contributes to recall the particular and characteristic place that this fantastic cuvée represents in the history of the G.H.MUMM maison.